Why Choose Pleasureland RV
---
Since 1971 PleasureLand RV has been committed to offering only the best in customer service. We recognize the importance of flexible and timely service. We have Factory Trained RVDA/RVIA Certified Technicians to service your motorhome, destination trailer, park model, fifth wheel, travel trailer, ice house or cargo trailer. This certification provides you the assurance that the technician working on your RV has the specific skills needed to handle your minor or major maintenance, warranty or general repair needs.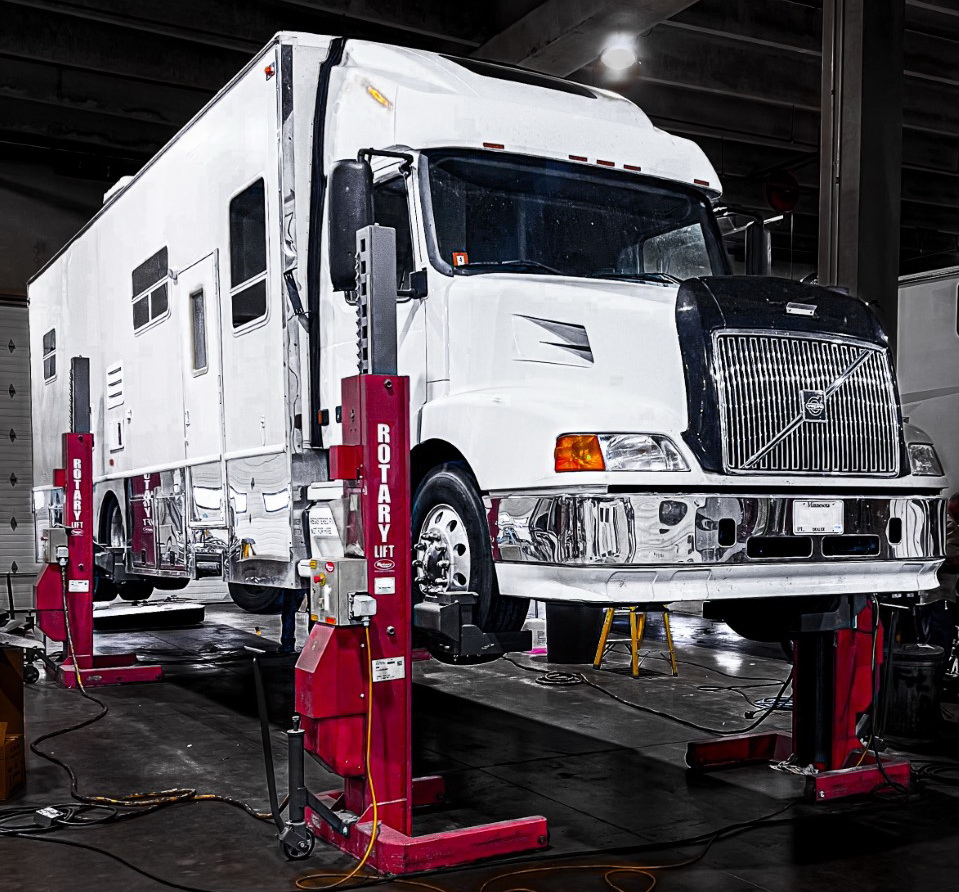 What We Have To Offer:

45 Service Bays

40 Factory and Industry trained Service Technicians specializing in all RV needs

Full Detail Department
Our Service Team
RVDA/RVIA Master Certified Technicians
RVDA/RVIA Certified Technicians
RVDA/RVIA Certified Service Managers
RVDA/RVIA Certified Service Advisors
RVDA/RVIA Certified Parts Managers
RVDA/RVIA Certified Parts Specialists
Certified Warranty Administrators
Insurance Estimating & Repairs
Detailers
Servicing Your RV Needs
Service, Installation &
Customization
Scheduled maintenance
Accessory installations
Generator installation & servicing
Custom Interiors
Custom Flooring
and more!
Repairs &
Replacements
Wall de-lamination repairs & replacements
Specialized in insurance repairs
Windshield replacements
Roof & Ceiling replacements
Warranty repairs
Electrical repairs
Generator repairs
RV Service &
Mechanical Specialties
Air conditioning repair & recharge
Wheel replacement


We care and are ready to service your RV! Book your appointment today!
Service Hours
Monday: 8:00am - 5:00pm
Tuesday: 8:00am - 5:00pm
Wednesday: 8:00am - 5:00pm
Thursday: 8:00am - 5:00pm
Friday: 8:00am - 5:00pm
Saturday: CLOSED
Sunday: CLOSED
View Our Service Menu
Service Menu